A One day Sensitization Workshop on Human Development, first ever in the State, was organised
Last Updated On: 06/06/2013
A One day Sensitization Workshop on Human Development, first ever in the State, was organised at H.P. Institute of Public Administration, on 6th January, 2007 which was inaugurated by Sh. S.S. Parmar, Chief Secretary, Himachal Pradesh.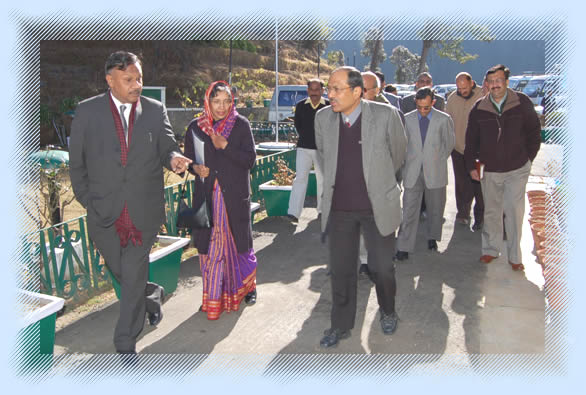 Sh. R. Sridharan, Joint Secretary, Planning Commission-GOI was among the distinguished Resource Persons besides those from the State. Principal Secretaries, Secretaries to Himachal Pradesh Government, Heads of Department, members from media and Academicians attended the workshop.
The objective of the workshop was to sensitize the senior level officers, development managers and implementers at all levels of government to not only understand the conceptual underpinnings of Human Development but also discuss ways and means of operationalising it on the ground.